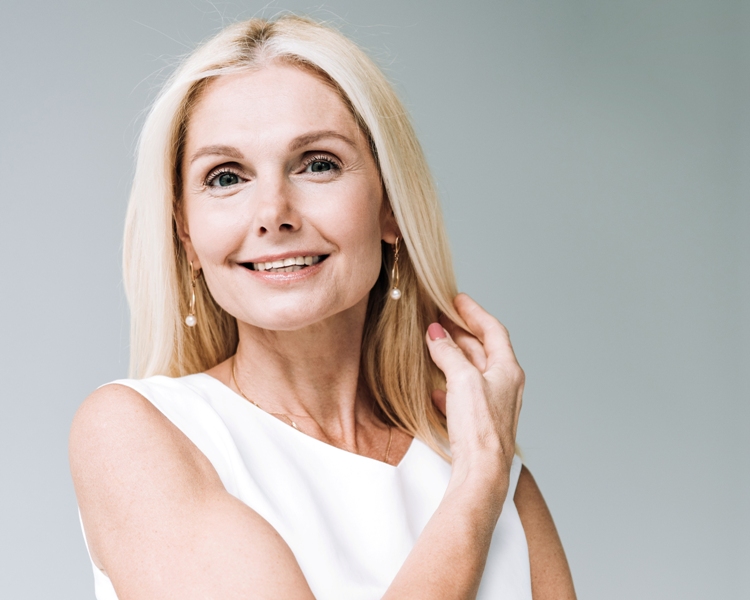 Plants Are Amazing
Benefits of Plant Stem Cell Extract for Skin Care
Benefits of Plant Stem Cell Extract for Hair Care
Adding Plant Stem Cell Extract to Your Skin Care & Hair Care Regiments
Plants Are Amazing
Plants are simply amazing. If you tread on a flower by mistake, it will soon pick itself up. Each autumn, trees shed their leaves only to come back to life in the spring. We tend not to give these moments much thought because we perceive them as a natural occurrences. We often don't stop to think about why it happens. It happens because of the nature of plant stem cells. Unlike animal stem cells, the tissues in a plant are made up of undifferentiated cells. This means that they are essentially unassigned but can divide and become specialized cells. This allows the cells to stimulate and regenerate the plant tissue, repairing damage in time.
By harnessing the fantastic restoring properties of plant cell extract, we've been able to make significant strides in natural hair care and hair growth as well as natural skin care. Plant stem cell extract has been a game-changer in the beauty business.
Benefits of Plant Stem Cell Extract for Skin Care
Some of the earliest studies of the benefits for organic skin care began in Switzerland. Using plant stem cells from Swiss apples, scientists were able to see signs of reversing the aging process, as well as helping heal and repair skin. Studies continue to show that plant stem cell extract helps:
Protect cells from ultraviolet light-induced stress
Minimize or block inflammation
Defuse free radicals which break down the skin's collagen
Reverse signs of aging, such as wrinkles, dark spots and fine lines
Improve skin's overall elasticity and many other anti-aging benefits
Benefits of Plant Stem Cell Extract for Hair Care
When plant stem cell extracts started to show real benefits for skin care, many in the hair industry knew that there had to be additional benefits for hair as well. They were correct. Plant stem cell extract not only helps to improve the hair follicles but it can regrow hair as well. Plant stem cell extract can also:
Rebalance the scalp
Ensure nutrient rich hair
Provide deep hydration
Strengthen roots
Soften the hair
Prevent hair shedding
Plant stem cells can also play an important part in fighting hair loss by helping to block the hormone, Dihydrotestosterone (DHT). High levels of DHT can negatively impact your hair by shrinking hair follicles, shortening the hair growth cycle, and slowing down the growth of new hairs as old ones are lost. DHT is a major contributor to both male-pattern baldness and alopecia in women.
Adding Plant Stem Cell Extract to Your Skin Care & Hair Care Regiments
When it comes to the health of your skin and hair, research continues to prove and solidify the numerous benefits of using products infused with plant stem cell extract. At Organic Cosmetica, we are committed to providing natural hair care and natural skin care products. Our Rich Hair Scalp Serum and Everything Face & Eye HA Serum are 100% natural ingredients without the side effects of drugs or synthetic ingredients. They were specially formulated to include ingredients like plant stem cell extract and a dozen other plant extracts that are known to support healthy skin and healthy hair.