The skin around and under the eyes is naturally very thin and delicate. Signs of aging such as fine lines and wrinkles, puffiness, and darkness naturally manifest first in these fragile areas.
These concerns constitute some of the reasons that so many skincare products such as eye creams, oils, and serums are dedicated to protecting the delicate skin around the eyes.
There's just one thing to keep in mind: while there are many ways in which an eye cream or serum can deliver intense hydration and restorative benefits, many of these treatments are oil-based.
Which is not ideal for those with sensitive, naturally oily skin. These are the things that differentiate our oil-free eye serum from others on the market.
The Problem with Oil…
While many oils, such as soybean oil, coconut oil, and avocado oil are hydrating and rejuvenating, they have high comedogenic ratings.
This means they are likely to clog pores, which can cause blackheads, breakouts, inflammation, and subsequent infections.
When you're trying to hydrate the skin, increase collagen production, and even fill out the skin, the last thing you want to do is use a skincare product that contains oils with a high comedogenic rating.
Those with naturally oily skin may also find some oil-based skincare products uncomfortable to use, as they can leave the skin feeling dirty and greasy.
Your options, then, are to use oil-based products made with oils that have low comedogenic ratings (like shea butter and castor oil) or better yet, use an oil-free eye serum.
What Our Oil-Free Eye Serum Contains
Not only is our oil-free eye serum (obviously) oil-free, but it's also made with a rich assortment of plant extracts, peptides, and other nutrients that hydrate, restore and protect while fighting inflammation and breakouts.
Here are the star ingredients.
Açai Berry Extract: Açai berry extract is a superstar ingredient in skincare formulas, and is rich in vitamins A, B, C, and E. It also helps fight oxidative stress as it is absolutely packed with antioxidants.
Açai berry extract also contains healthy helpings of omega-3, 6, and 9 fatty acids, all of which nourish and revive the appearance of the skin, moisturizing it while also locking in moisture by improving skin barrier function.
Thanks to their high concentrations of vitamin A, açai berry extract also promotes skin cell turnover, which helps skin heal more quickly and keeps it looking younger and fresher.
Acerola Cherry Extract: Acerola cherry extract is a potent astringent that helps fight excess oiliness in the skin. This makes it potentially effective for treating breakouts.
Moreover, acerola cherry extract is absolutely loaded with vitamin C (50 to 100 times more than orange or lemon peel, which are both known for their C content), making it a powerful additive when it comes to improving skin elasticity and fighting blemishes.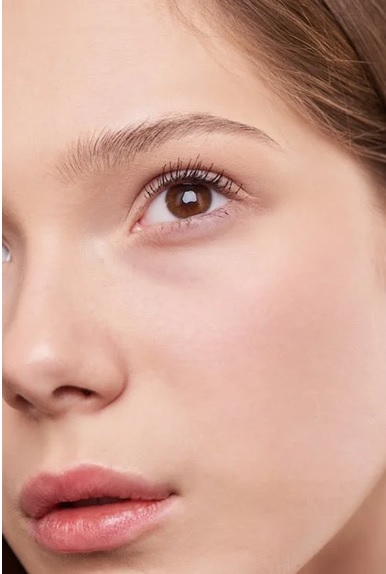 Hyaluronic Acid (Vegan): Hyaluronic acid has a wide range of applications in skin care products. Firstly, it is a powerful humectant that provides deep hydration to dull, dry, tired skin, and fills out the skin.
It also aids in moisture retention, binding water to collagen to improve the plumpness and appearance of skin tone and texture.
Hyaluronic acid also boosts wound healing and fights wrinkles, and thanks to its ability to promote collagen production (and protect it) can even improve skin elasticity.
Ceramides (Vegan): Ceramides are waxy lipids that help "hold the skin together" at the molecular level, protecting skin tone and texture while fighting on the front lines of skin barrier function.
These compounds make up a substantial portion of the skin's epidermis and so are vital to moisture retention. Without them, skin loses moisture readily and will appear dull, dry, and even flaky.
Green Tea: Green tea is exceptionally rich in polyphenol antioxidants and has numerous benefits in skincare. This gives it a remarkable ability to safeguard your skin against oxidative stress.
Green tea is also rich in vitamins A, C, E, and B2 and B3, which together can even and brighten the skin tone while fighting redness and irritation.
It also contains a compound known as EGCG, or epigallocatechin-3-gallate, which can help control excessive oil production in the skin.
Plant Stem Cell Extract: Stem cells contain antioxidants as well as growth factors to address a variety of concerns associated with aging skin. They can help fill out the appearance of the skin, improve texture and tone, and even fight the appearance of fine lines and wrinkles, large pores, and dark spots.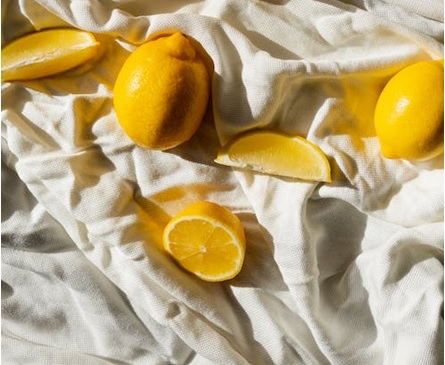 Lemon Peel: Lemon peel is rich in citric acid, which helps to chemically exfoliate the skin when applied topically. It also contains a healthy helping of vitamin C.
Citric acid also helps to lighten the skin tone and bring out your skin's natural glow while helping to dissolve the oils that can clog pores, causing redness, irritation, and blackheads.
Pineapple: Pineapple extract, like lemon peel, is also a powerful anti-breakout agent, except instead of citric acid, pineapple's secret weapon is bromelain, an enzyme that helps to chemically exfoliate and soften the skin.
Since bromelain is high in molecular weight, it is unlikely to penetrate too far into the skin, making it perfect for sloughing off the outer layer od dead skin cells while bringing about a youthful glow without drying the skin excessively.
Pineapple is also packed with vitamins C and E, which can help slow the signs of aging, and fight oxidative stress, even helping to prevent sun damage.
Peptides and Collagen (Vegan): Peptides are the protein-based building blocks of skin cells that can help damaged skin repair itself more efficiently. These compounds support the production of collagen and elastin which protect the skin's texture and resiliency in the face of environmental stressors.
An Oil-Free Eye Serum May Be for You!
If you're one of the many that have had little luck with oil-based skincare products in the past but still want to provide robust protection to the skin around your eyes, even fight the signs of aging, then an oil-free eye serum may be for you.
For more information, visit the previous link or get in touch with us.