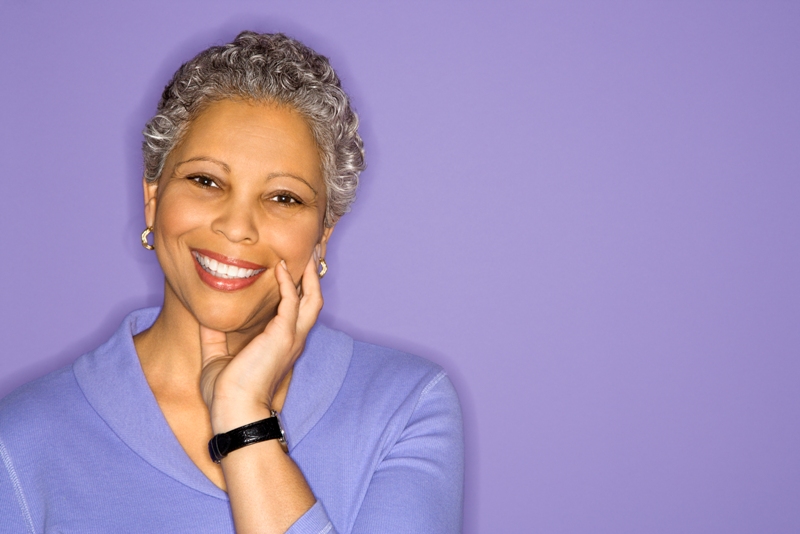 Although wrinkles are a natural part of aging, they're still not something that many people look forward to. It's inevitable that we'll develop wrinkles over time, as we age, however, that doesn't mean we can't slow down or reduce the development of wrinkles, especially on our face.
Crow's feet are a notoriously frustrating offender for many individuals. It's common to develop wrinkling around the corner of our eyes, although some people will develop more prominent crow's feet than others. In fact, it's entirely possible to slow down the development of crow's feet, or even reduce crow's feet after they're already there.
You might expect this to require harsh chemicals or treatments, which can put your health and that of your skin at risk. However, that really doesn't need to be the case. It's entirely possible to begin minimizing or getting rid of crow's feet, in a way that's natural and healthy. In fact, some of the best anti-aging skincare you'll find are made of clean skincare products. Really, it's no surprise that 86 percent of American consumers seek out products containing no artificial ingredients.
3 Natural Strategies to Minimize Crow's Feet
Seeing as crow's feet develop primarily due to blinking, it's not possible to prevent them from developing altogether. Nonetheless, it's entirely possible to make them less noticeable or to slow down their development. Through the use of natural skin care products, or taking other preventative measures, you'll be able to reduce crow's feet and raise your confidence.
1. Use Avocado Oil
One way you can minimize crow's feet is by boosting collagen production around your eyes. That's exactly why, when it comes to reducing signs of aging in your skin, avocado is a fantastic option. To get started receiving the benefits of avocado oil, all you need to do is apply about one teaspoon directly over your crow's feet, in a thin layer. Do this on a daily basis, and you'll begin to see a reduction in your existing wrinkles.
2. Keep Your Skin Hydrated
Whenever you boost the moisture levels of your skin, you are helping to keep it healthy, while also reducing wrinkling. Of course, make sure that you're drinking enough water and keeping your body hydrated from the inside too. You can also opt for hydrating skincare products, which you can apply over the top of your crow's feet.
3. Apply Vitamin E Oil
Due to the unique photoprotective effects of vitamin E oil, it may be possible for users to start repairing free radical damage. This free radical damage leads to damage to the skin, which can speed up the development of wrinkles and the appearance of aging. Simply begin applying a thin layer of vitamin E oil over the area or take advantage of clean skincare products containing the ingredient.
Prevent and Reduce Crow's Feet with Organic Cosmetica
At Organic Cosmetica, we're proud to offer skincare products that are both natural and effective. If you're looking to reduce crow's feet, make sure to check out our fresh face age-defying night serum — it's cruelty-free, vegan, and contains 100% natural ingredients. Questions for us? Simply get in touch with Organic Cosmetica today.